DISTRICT 4 IS BECOMING THE GOLDEN LAND
3 side facing the rivers in the middle of the city, along with the continuous infrastructure reforms and upgrade bringing a dazzling change of appearance, would District 4 become the next incredibly sought for golden land in the centre of town?
From being the forgotten gem…
Being the smallest district of HCMC with the area of only 4km2, situated in between the financial centre – district 1 and the new urban area of district 7, for a long period of time it seems like the public has forgotten about district 4.
A decade ago, in the minds of city citizens, district 4 represents shattered shafts along the canal, with sensationalised stories passing around about a rather complicated and troubled part of the city. Even though Bach Dang port was splendidly decorated with blinding lights with luxury cruises passing by every night, the eyes of the passenger were never thrilled to rest on district 4.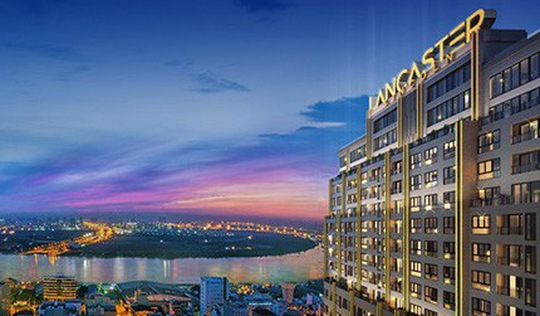 Lancaster Lincoln has 360-degree river view apartments, including a full view of the city
It was only until the East-West Highway project completed, with bridges after bridges appeared connecting the river banks, district 4 began to show its true potential.
The spectacular come back
Some one once said District 4 is like a raw diamond, which could shine instantly after a little bit of care.
At the beginning of 2015, in a seminar about real-estate in HCMC, when asked to compare the east region and the south region, mr Marc Townsend – CEO of CBRE Vietnam has declined to answer directly, and instead stated that "investors are always "guided" to focus on district 2 and 7, while overseeing the promising potential of other area such as district 4, or Phu Nhuan"
This statement has shown the expert's opinion about the value of district 4. In terms of vision and inter-region connection, this could be considered a very ideally located route of the city when at the northwest side of the district, there's Ben Nghe Cannel heading towards the center of district 1, in the northeast side is Saigon River heading towards District 2 and Thu Thiem Urban Area, Te channel at the southside connecting district 7 with the properous Phu My Hung.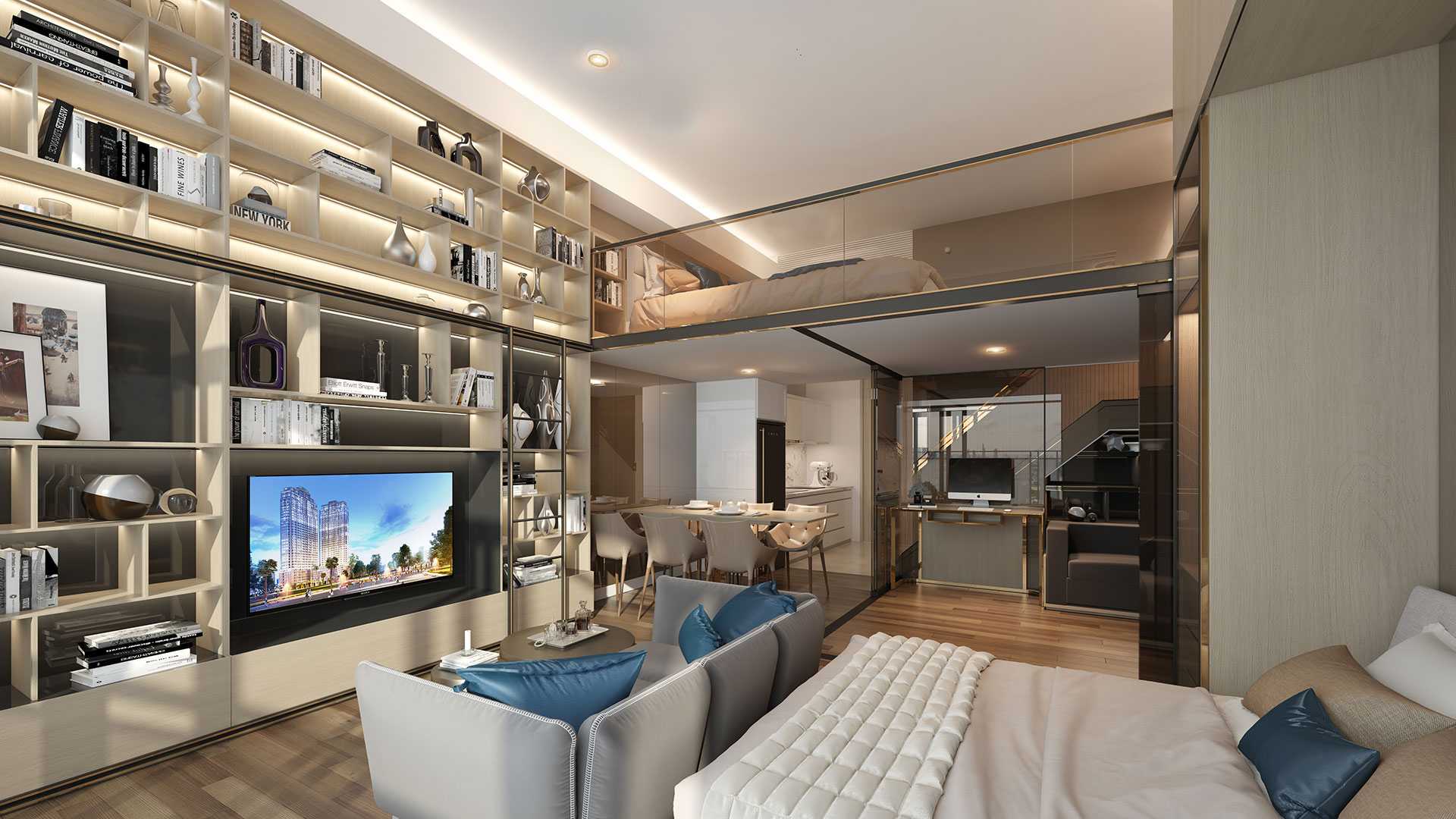 Have the chance to own one of the last 20 Lofts at Lancaster Lincoln
District 4 didn't have to take long to prove its well-deserved position. Only 1-2 years after completing all traffic connections, district 4 has accomplish a completely different appearance, with a significant amount of high-end projects of numerous major investors within the market, become the district with the fastest urban transformation of the city.
District 4 is no long considered a "suburban area", and has truly become an essential part of the center. Most recently, HCMC People's Committee has directed Saigon Port to report on the relocation and handing over solution for Nha Rong - Khanh Hoi port, at the same time ensuring the deadline to handing over the premises of Sai Gon Port is December 31st.
So far, real estates along the Saigon River through the center of the city - stretching from Binh Thanh District, through District 1 to District 4 - is almost filled by high-end apartment projects. Except for Bach Dang wharf reserved as a central wharf dedicated for public use and promoting waterway tourism, Khanh Hoi area after the relocation of Khanh Hoi port is going to become one of the last precious center riverside lots, expected to expand into a super modernized metropolitan, dedicated to tourism and services with the enormous scale of 32.1 hectares along the 1,800m long riverbanks.
The source of estate exploitable for projects has almost ran out, so apartments have become rare items.
With the existing infrastructure along with Thu Thiem 3 bridge available in the future, also the expansion of the Nguyen Tat Thanh gateway, district 4 will become an extremely convenient place to live and to work or pursue a career.
Real estate investment in District 4, stay ahead of the game

Thanks to its rapid reform pace, district 4 is becoming the attraction for investors, because owning real estates in a favorable infrastructure areas guarantees a higher profitability in the future.
District 4 overall is expericening a good few major projects which are under construction along Ben Van Don Street, extending to the city's main routes. The most prominent building is Lancaster Lincoln, located at 430 - 432 Nguyen Tat Thanh, facing Nha Rong Port - Khanh Hoi urban area. This is a high-class project invested and developed by TTG Holding, a brand well-known for Lancaster Le Thanh Ton (District 1) and Lancaster Hanoi.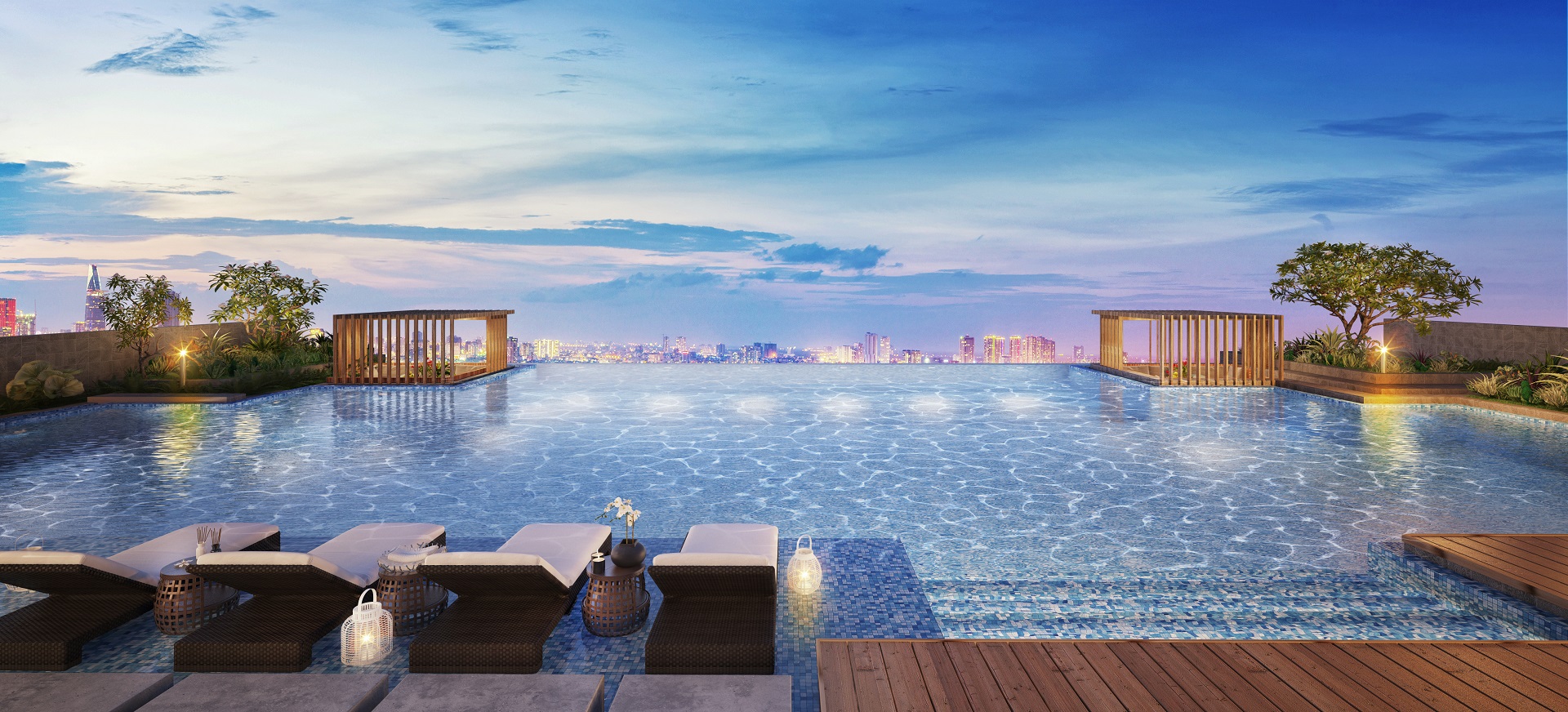 Skyline swimming pool with full city view
With a high level of interest from clients, Lancaster Lincoln is gathering a large amount of experts, domestic and international business managers, high-income office staff… establishing an ideal well-educated and civilized residence community.
In order to meet the increasing demand towards the end of the year, TTG Holding has decided to launch 20 last lofts, and at the same time apply the payment policy allowing owner to move in after completing only 30% of the payment. Accordingly, customers aren't required to pay any additional costs, and also do not need to take out loans from the bank. This solution not only gives customers peace of mind to approach future projects but also helps investors to earn higher profits with less primary capital.
Economic experts also commented that not only in Vietnam but in many countries around the world, transport infrastructure holds a great impact on real estate in the surrounding area. Normally, properties prices in neighboring areas would increase by 30% after news of infrastructural investments. Once these constructions are in operation, property prices around them are likely to rise even higher.