LANCASTER LINCOLN – THE NEW STAR OF DISTRICT 4'S REAL-ESTATE
Major investors continue to flocks into District 4, showing this area remains a very attractive market. Most recently, Trung Thuy Group (TTG Holding) has introduced the Lancaster Lincoln project situated right on the breeding ground of Nguyen Tat Thanh road.
Infrastructure growth statically
District 4 (Dist.4) is the smallest district of HCMC, positioned as a small island in the middle of Saigon River, Ben Nghe channel and Te channel. Being the gateway connecting District 1, District 2 and District 7 – the new golden triangle of the city – the traffic system in District 4 is thoroughly planned advanced compared to the rest of the city.
Not to mention with HCMC's urban expansion tendency heading towards the south and the seaside, Dist. 4 will take advantage of the numerous infrastructural advantages from infrastructure investments, notably the expansion of Nguyen Tat Thanh Road to meet the role of a commercial gateway. In 2016, the People's Committee of HCMC approved the construction of Thu Thiem 3 bridge, and the expansion and upgrade of Ton Dan road to connect to the new Thu Thiem urban area and eastern districts, in addition to implementing Nguyen Khoai bridge connecting Dist. 7 with the 36km long Metro 4 route passing through all 8 districts of HCMC. At the entrance of district 4, Khanh Hoi port is planned to be relocated and it is expected to be developed into a modern metropolitan area of tens of hectares along the river's length of about 1,800m.
A series of key projects going on proving the potential of District 4's market. Some real-estate experts also said that the capital being poured into real-estate has been shifting remarkably by the region. Previously, eastern districts such as District 2, 9 and Thu Duc attracted a great deal of attention but recently, the south side, concludes district 4, 7, 8 and Nha Be has gradually become the new stars of the city and focus of interest. The real estate value in this area is likely to increase rapidly in the near future and now is the ideal moment to start investing.
Lancaster Lincoln – The most recent announcement from TTC Holding
Mr Nguyen Trung Tin - General Director of Trung Thuy Group said: "From 2017, real estate will be the strategic focus of TTG Holding. Starting with Lancaster Lincoln, we are going to rapidly implement more projects in Ho Chi Minh City, as well as other priority cities of the country".
With over 20 years experience of being active in numerous fields, TTG Holding is one of Vietnam's leading real-estate developing brands since 2007 with Lancaster Le Thanh Ton (HCMC) and Lancaster Hanoi. 10 years ago, it's safe to say that probably no business would dare to launch a project with price ranging from $4000 – 5000/m2 like TTG Holding have done, all resulted with an excellent liquidity rate despite not being widely marketed.
Lancaster Lincoln has a 360-degree river view and full view of the city.
With TTG Holding's 10 years reputation in business, Lancaster Lincoln is expected to bring great attraction to the market from potential investors through to the second half of the year. First of all, this project has seven very different types of apartments, ranging from 1 to 4 bedroom apartments, to contemporary types such as loft, dual-key (two separate entrances) and Sky-villas (garden apartment). In particular, thanks to the characteristic structure of Loft apartments with a ceiling height of 4m, Lancaster Lincoln is also one of the highest projects in District 4 with heights up to 154m. This remarkable vertical structure makes this one of the most scenic projects in the area, having a 360-degree view of the river and full view of the city.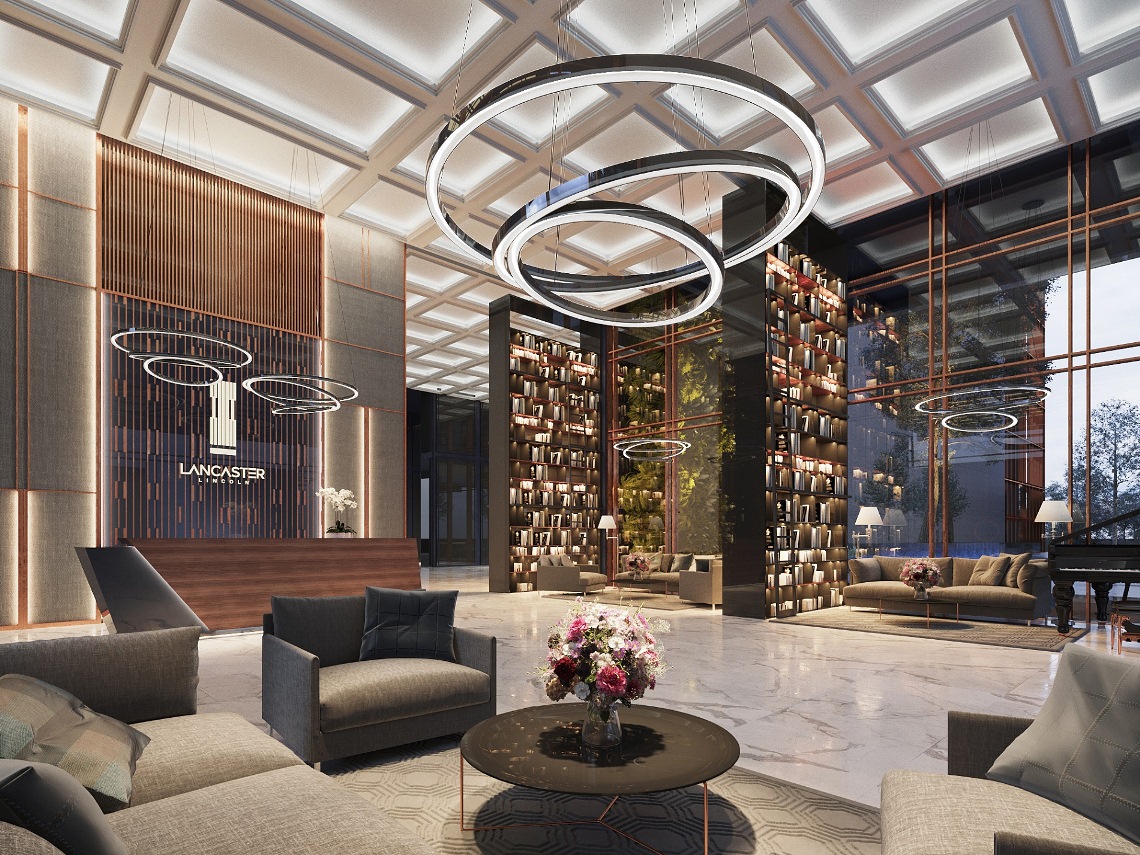 Top-notch welcome lobby at Lancaster Lincoln
Secondly, inspired by Manhattan - the heart of New York, Lancaster Lincoln was cultivated in the contemporary and luxury neoclassical aesthetic, harmonizing flawlessly in a vast green space. A range of luxury amenities is also compact in a separate tower to bring true experiences of the high-end American lifestyle right in the heart of Saigon. It is easy to see a community of accomplished and civilized residence being formed right here.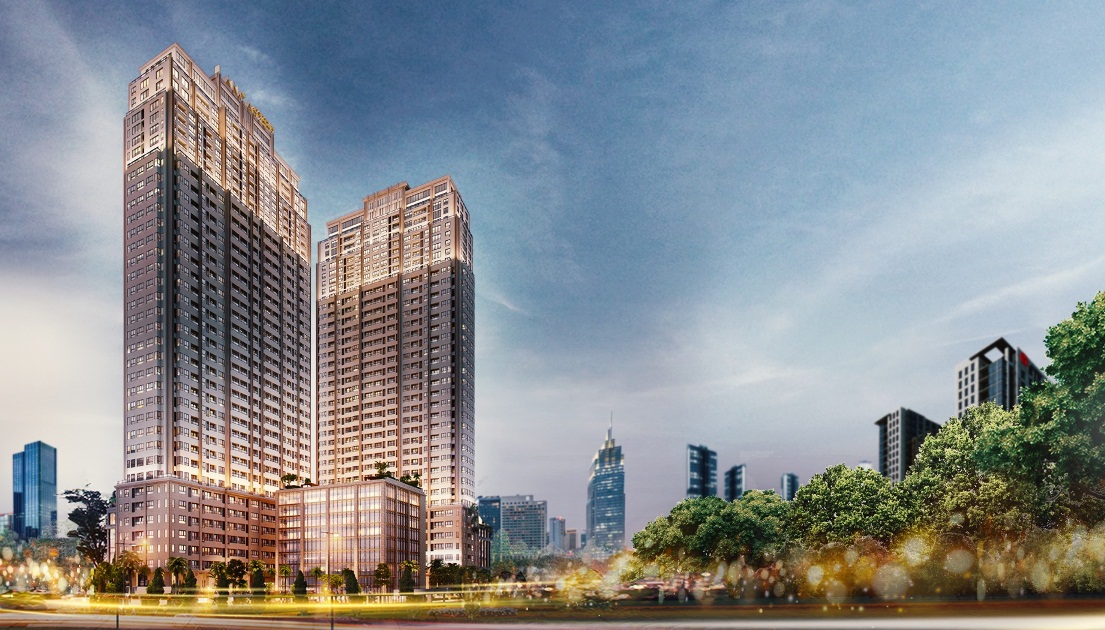 Lancaster Lincoln with the all-American neoclassical style
Last but not least, in terms of city planning, this area is going to become the key commercial and service route, part of the financial centre – district 1 – in the future. Therefore the demand for accommodation as well as offices is expected to experience a rapid rise. With the possibility of demands overgrown the supply capability, the leasing rate is looking to skyrocket, investors can completely rest assured about the profitability of real estate in this area.