INVEST IN LANCASTER LINCOLN APARTMENT IN GOLDEN YEAR OF REAL ESTATE 4
Speeding up the bridge, opening the road - Real estate yellow time Q.4
Ho Chi Minh City People's Committee has directed the relocation of Nha Rong - Khanh Hoi port and Tan Thuan port in the city, in parallel with the investment of Thu Thiem bridge 3 and 4 and expanding the road of Nguyen Tat Thanh connect District 4 with District 1. More than 4 years since Ben Van Don road was completed, once again real estate District 4 caused fever for investors.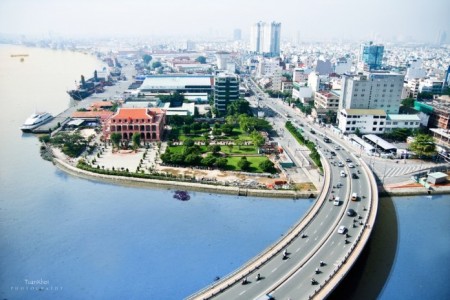 Rare earthquake remaining along the Saigon River
So far, real estate along the Saigon River flows through the center of the city, stretching from Binh Thanh District, through District 1 to District 4 is almost filled by high-end apartment projects. . Except for Bach Dang wharf being planned as a central wharf, public service and waterway tourism, Khanh Hoi port will be one of the last riverside riverbank in the central area after relocation. . Upcoming, this will be the service, urban and high-grade tourism of Ho Chi Minh City.
As the main arterial route of District 4, according to the plan of Nguyen Tat Thanh passage through Nha Rong - Khanh Hoi area and Nguyen Nhu Hai section of the port area will be expanded to meet the demand of travel in future. Metro 36 4 km long will also run through the center of District 4 to share fire with Nguyen Tat Thanh. Thu Thiem 3 and 4 bridges are also being speeded up, promoting investment, not only play the role of reducing traffic pressure but also expected to promote socio-economic for the South of the city.
Waves of infrastructure
An economic expert also noted not only in Vietnam but in many countries, transport infrastructure influenced not to small real estate around. Normally, land prices in neighboring areas will increase by 30% compared to the time when construction information is not available. Once these buildings are in operation, property prices around them are likely to rise even higher.

East of the city is clear evidence. In 2006, land prices in District 9, District 2 only from 6-10 million / m2. Within 10 years with the formation of Thu Thiem 1 bridge, Long Thanh - Dau Giay expressway, Thu Thiem tunnel, Metro 1 ..., this number has increased five to 10 times, equivalent to about 30 million VND / m2 in Q.9 and 100 million VND / m2 in Q2. This has become a rule. This means that if you soon own real estate in the area of infrastructure planning, the more profitable investors in the future.

This is the explanation for the transaction real estate is showing signs of falling into Q.4 growing. "I think this is a good time to invest in District 4, so just decided to order apartments in Lancaster Lincoln, in front of Nguyen Tat Thanh opposite Khanh Hoi port. The land fund for developing the project along this road is almost finished so the apartments are becoming rare, investment from the beginning is always beneficial because the latter will surely increase. When planning, the demand for rent here will be higher, if you hesitate, just not selected the beautiful and missed opportunities, "Pham Giang (District 3) share.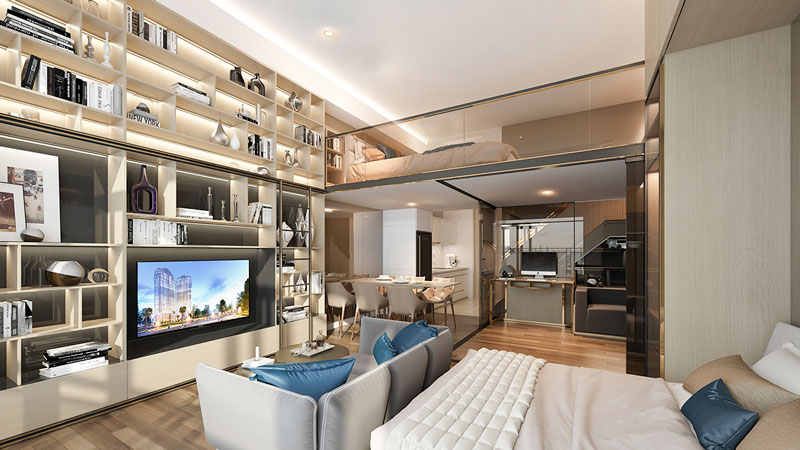 Loft apartment in Lancaster Lincoln
This is one of the high-end projects invested and developed by TTG Holding, a well-known brand name of Lancaster Le Thanh Ton (District 1) and Lancaster Hanoi. Centrally located in the heart of District 4, Lancaster Lincoln is like the "golden egg" that investors are looking for.